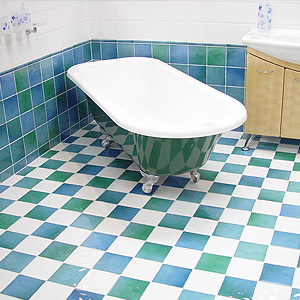 When in search of the right professionals to perform your bathroom remodeling projects, you need to seek out the best ones possible for the task. We are here to tell you why you should hire our company instead of any other one out there today. You may consider this just bragging on our part, but read on to learn about our company, and you will soon realise that we are the bathroom design and remodeling contractors who will provide you with high-quality results.
Over 25 Years of Experience
Our Company brings to your project over 25 years of experience in the field of bathroom design and renovation. During this time, we have only used the best materials, as we understand this is the effective way to deliver quality results to our clients. We desire your repeat business each time you require a renovation on your bathroom, and we understand that if we let you down once that you may never return to us again.
We Understand the Bathroom Is Important to You and the Value of Your House
Another reason to hire us for your project is the fact that we understand how important the bathroom is to you and your family along with the overall value of your home. We strive to design and complete your bathroom renovation in a timely manner in order to keep your inconvenience to a minimum. On top of this, we understand that the bathroom has a strong influence on the market value of your house if you decide to place it up for sale.
Our Company Is a One-Stop Shop

When you turn to us, you will discover that our company is a one-stop shop for your bathroom design and remodeling contractors. We meet with you to learn about your project, obtain measurements, listen to your ideas and explain what services that we deliver to you. In addition, we design, construct and install all custom cabinetry and other joinery elements along with necessary fixtures. During the design process, you select all the materials, colours, fixtures and other pertinent components for your bathroom renovation. You will not need to hire other contractors as we have skilled experts in our employ to perform plumbing, electrical, custom-joinery, painting and other tasks that are key to your remodel results.
Along with all the above reasons, you need to turn to us as your bathroom design and remodeling contractors because we guarantee your satisfaction, and the quality of our workmanship and materials. Contact us whenever your bathroom requires refurbishing to improve its functioning or appearance. We provide a range of services including kitchen renovation, laundry renovation, and tiles installation.