Laundry Installations & Renovations in Melbourne
Concept Bathrooms are experts in Laundry renovations and Laundry installations in Melbourne. Our experienced and knowledgeable team and help bring your ideas to life and create a fully functional laundry that meets all your daily lifestyle needs.
When it comes to designing or renovating residential properties, the laundry room is often only considered as an afterthought. That means that most of us think of laundry as a drab, grey, and uninteresting space in our property, rather than as another room in our homes.
But here at Concept Bathrooms, we're looking to change all that.
Our skilled team provides leading laundry renovation services to Melbourne residents who are looking to bring a consistent and eye-catching design to their property. Our family-owned and operated business have been delivering in-demand renovation and property makeover services for more than 25 years, with satisfied customers through Melbourne's many suburbs.
We only use the highest quality materials to provide each of our clients with stunning designs, professional installation services and eye-catching results that will last for years to come.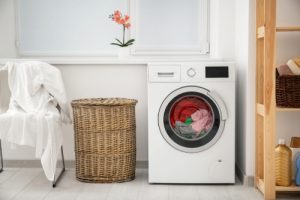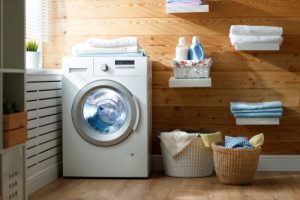 Laundry Installations Melbourne
Our team provides one-on-one consultation for each client, helping us to develop a clear understanding of exactly what they want to get out of their upcoming renovation project, how they want their laundry space to be used, and what style they want it to feature. This method of personalised service allows us to deliver results that are manufactured exactly to our client's specifications. To learn more about the benefits of a professional laundry renovation, Melbourne residents can get in touch with the Concept Bathrooms team today.
Best Laundry Renovations Company in Melbourne
When it comes to finding a trusted service in laundry renovations, Melbourne residents want to be sure they are working with a team that can deliver superior results on time and on budget. That's exactly what they'll find when they call the team here at Concept Bathrooms.
We don't simply provide one basic service to each of our clients. Instead, we take the time to understand exactly how much space they have available for their new laundry and develop a design to provide the most functional and versatile use of it.
There is nothing worse than a cramped and cluttered laundry, which is why we provide designs that ensure all the key features are included in a smart, economical and aesthetically pleasing way.
All elements are considered, such as the ventilation of the space, whether or not it needs to work as a multipurpose room, and if outdoor access is needed to a clothesline or patio area.
It's all just part of what makes our team the go-to name for stunning laundry renovations across Melbourne. We also have a specialty in a variety of services including wall and floor tiling in addition to luxury bathroom design, bathrooms for the elderly, and kitchen installations.