Bathroom Renovations Greensborough
The Trusted Choice For Bathroom Renovations In Greensborough
A beautiful bathroom renovation will add significant value to your home. If you are looking for the professional service provider of bathroom renovation in Greensborough, then Concept Bathrooms & Construction is the definite choice. Over the years of experience, we have been dedicated to providing exceptional bathroom renovation and design service according to your specifications and needs. Whether it is a simple decor update, complete custom bathroom renovation or remodelling of the entire space, we assure you to complete your bathroom renovation project within time.
Our Bathroom Renovation Service Will Provide You:
Better resale value of your home
Saving on utility bills
Highly functional bathroom space
Extra storage area
A chance to fix any existing problems
Being a renowned bathroom renovation provider in Greensborough, we ensure you to offer quality remodelling of a bathroom at the best possible price.
Our Quality Process for Custom Bathroom Renovation
If you are looking for the best and reliable bathroom renovation process, then Concept Bathrooms & Construction is the trustworthy choice. We endeavour to transform the bathroom that you desire. Our professional and experienced tradesmen assist you at every step of custom bathroom renovation process from initial consultation and a free quote, selection of bathroom elements, complete inspection, demolition and rebuild to final cleaning. We will work personally with you throughout the bathroom renovation process from concept to completion and assure you excellent finish.
Transform Your Bathroom with Our Unique Designs
Transforming the bathroom can be exciting for you. But it can often be difficult in selecting the perfect bathroom designs and elements. To help you in this process, we are here to assist you. We specialise in professional bathroom renovations in Greensborough transforming your dull bathroom into bright and stylish retreat without breaking the budget. Our unique bathroom designs in Greensborough are also perfect for elderly or disabled individual's requirements such as bathing, showering and toileting. Collaborating with several suppliers, we provide our bathroom renovation services and quality bathroom elements, including Tapware and vanities, tiles, showers, baths and much more in Greensborough.
Why Choose Concept Bathrooms & Construction?
Supreme Quality Service Our efficient tradesmen have outstanding skills and you will find them very much updated with the choice of bathroom materials and equipment. Hence, we ensure you to provide satisfactory bathroom renovation service that adheres to the highest standards of quality.
Affordable price At Concept Bathrooms & Construction, we totally understand the value of quality. That's why we are committed to providing premium bathroom renovation and design service at affordable rates.
Excellent workmanship Over the years, we are committed to providing you with the best installation service of necessary bathroom elements according to your specifications of the bathroom design. Therefore, you can rest assured that your job will be completed with honesty and integrity.
Get In Touch, We Are Here To Help You
If you want to renovate your bathroom, then choose our efficient renovation services and unique bathroom designs in Greensborough. For further information about our services, call us at 1300 851 955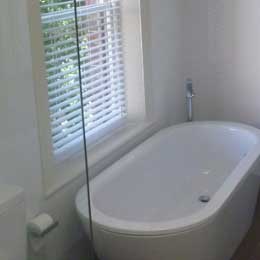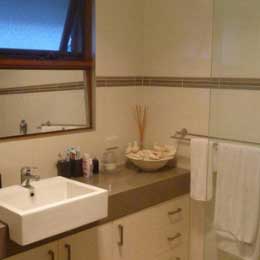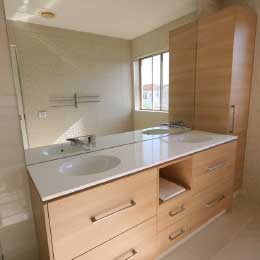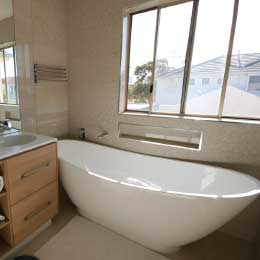 Kitchen Renovations Greensborough
Kitchen Renovation in Greensborough At A Great Price!
If you are in need of a beautiful and highly-functional kitchen in Greensborough, Concept Bathrooms & Construction is the right choice. With more than 25 years of experience, we strive to deliver you the best solutions and take the hassle out of your kitchen renovation in Greensborough. We are experts in renovating budget kitchens in Greensborough. Managing every aspect of your renovation including designing, execution and installation, we are your one-stop-shop for all your kitchen renovation needs. All our kitchens in Greensborough incorporate quality benchtops, custom cabinets and appliances sourced from the trusted brands in the industry.
Your Kitchen Design Specialists
Our highly skilled designers specialise in outlining cost-effective & thoughtful kitchen design in Greensborough. With us, you can have complete peace of mind as all our designers are highly trained and have been renovating kitchens in Greensborough for over years. They have in-depth knowledge and expertise of all the elements involved in kitchen renovations. By choosing us, enables you to have one dedicated point of contact throughout the process. Our team will take time to understand your requirements and lifestyle to layout the kitchen design accordingly. With our kitchen renovation, you are guaranteed to get exactly what you have been seeking.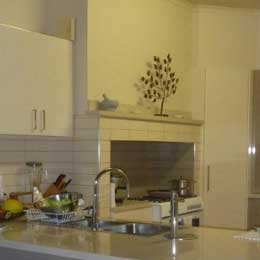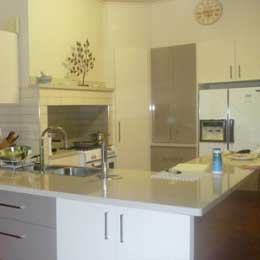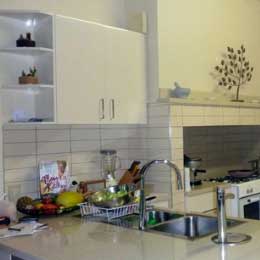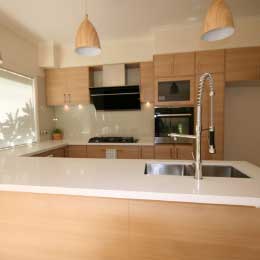 Our Kitchen Renovation Process:
Initial Contact: Once the appointment is scheduled, our team will sit with you to understand your requirements and what you are looking forward to achieving through this renovation. We'll help you understand the entire renovation process and the cost involved in it.
Design: Using latest modelling software, our designers can create a 3D image of your kitchen, which includes a new layout, splashbacks, custom cabinets, benchtops, colours, appliances and every single element included in the renovation process.
Product Selection: Our expert team will advise on the product selection and help you choose the products that are not only durable and affordable but also stand the test of time.
On-site:Our team is always on time and is also very proficient and courteous. We ensure to complete the entire renovation with minimal fuss.
Why Choose Our Kitchen Renovation in Greensborough?
At Concept Bathrooms & Construction, we pride on designing and implementing the most functional and modern kitchens in Greensborough. We are dedicated to offering affordable kitchen renovations without compromising on the quality. We strive hard to offer exceptional attention to detail and incomparable customer service. We'll work collaboratively with you through every step of the renovation process, keeping you fully informed and updated with all the information you need. We guarantee to complete the renovation – on time, within budget and with excellent craftsmanship. We only use best quality materials and employ the honest and skilled tradesmen to deliver our clients with the kitchens that stand the test of time.
Ready To Renovate Your Kitchen?
There is nothing better than walking into a stylish, sleek and modern kitchen. If you're looking for a unique bathroom design in Greensborough, get in touch with us at 1300 851 955. We would love to hear from you! Speak with us to start your kitchen renovation journey today.