Bathroom Renovations Kew
Affordable and High-Quality Bathroom Renovations in Kew
If you want to enhance your old bathroom, then consider our bathroom renovation service. It will give you the opportunity to fix your bathroom. We, at Concept Bathrooms & Construction, are dedicated to providing you exceptional bathroom renovation services in Kew. With comprehensive guidance for designing or remodelling, we can create the bathroom of your choice. Also, our bathroom renovation and design services are meant for elderly and disabled individuals.
Why Opt For Our Bathroom Renovation Service?
Adds energy efficiency to your home
Save money on utility bills
Increase the value of your entire home
Adds more space to your bathroom
Enhances bathroom appearance and comfort
Improves the cleanliness of your bathroom
We can tailor your bathroom renovation requirements, including some of the latest features like walk-in shower, tiled niches, in-wall or concealed cisterns, underfloor heating, fully frameless shower screens, flawless tiling and much more. From updating a decor to renovating the whole bathroom space, we will work with you every step of the way through our custom bathroom remodelling process, which includes:-
Step 1: Private consultation
Step 2: Free design and quote
Step 3: Bathroom elements selection
Step 4: Acceptance of contract
Step 5: Inspection and preparation for the renovation process
Step 6: Removal of bathroom fixtures and pipe reworking
Step 7: Plastering, painting and tiling
Step 8: Attaching selected fixtures, fittings and personal inspection
Step 9:Finalisation and cleaning work
Our Unique Bathroom Designs Are Perfect for Any Bathroom Size
Renovating your bathroom with unique bathroom designs gives your bathroom an attractive and appealing look. Having years of experience in bathroom renovation, we will help you in creating your dream bathroom providing inspirational bathroom designs in Kew. Our exceptional bathroom ideas and designs will transform your bathroom into a comfortable space. With us, you will discover some of the latest trends in modern design and intellectual ideas to create your dream bathroom, on time and within your budget.
Why Choose Us?
Best Workmanship It is the fact that even the best quality product fails if they are not installed properly. At Concept Bathrooms & Construction, we provide you excellent installation of necessary bathroom elements according to your specifications of the bathroom design.
Competitive Price Our prices are competitive. After you have decided on your bathroom design, we will provide you with an exact quote, which helps you to get a rough idea regarding bathroom renovation cost. Also, our follow-up services and bathroom designs in Kew will add a value to your bathroom renovation project.
Quality Service Being the renowned company of bathroom renovations in Kew, we are committed to providing quality remodelling services without compromise. We carefully plan and design every aspect of your bathroom renovation project.
Skilled Team With our team of experienced tradesmen, we will ensure that your bathroom renovation is completed and customised according to your needs providing complete satisfaction.
Avail Our Bathroom Renovation Service in Kew Today
f you have an outstanding idea of what you want in your bathroom renovation project, then contact Concept Bathrooms & Construction to begin the consultation process. For further details about our bathroom renovations and unique design ideas, call us at 1300 851 955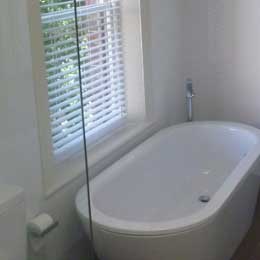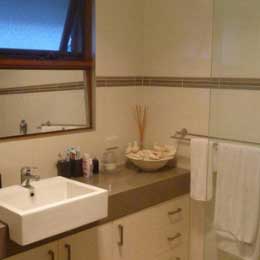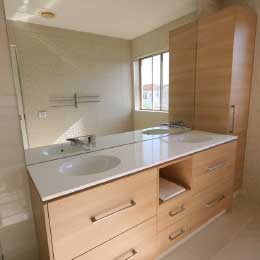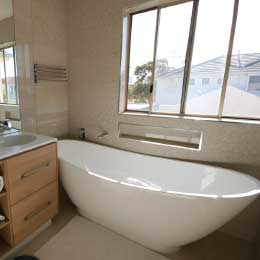 Kitchen Renovations Kew
Concept Bathrooms & Construction - A Kitchen Renovation Specialist For You!
We understand that life can be hectic. Thinking about kitchen renovations with a busy working schedule might seem to be another time-consuming job. Our goal at Concept Bathrooms & Construction is simple. We tend to make your kitchen design in Kew stress-free and even more enjoyable. Using our expertise and experience, we help you through the entire process of choosing materials, appliances and products that can best suit your style and requirement. Our skilled team of professionals will build and install your kitchens in Kew and ensure that every step runs smoothly.
Our Goals and Services
When you work with Concept Bathrooms & Construction, you work with an ethical and trustworthy team of professionals that will do everything to make your renovation job a smooth one. With the experience, we have learnt that it's the blend of right materials and the right process that makes a kitchen renovation in Kew stand out from the crowd. When you get a kitchen renovation from us, you are not getting a basic self-assembly kitchen, but a custom-made kitchen design in Kew that is built by an excellent team of designers and planners. So, if you are looking for a kitchen renovation in Kew second to none, make sure, Concept Bathrooms & Construction is the first company you call.
Our Professional Services Include:
Innovative style and modern design that suits your requirements completely
Experienced designers and remodelers, that offer professional workmanship and a friendly customer service
Guaranteed time frames. We totally understand the inconvenience a renovation can cause, and therefore, make sure that we provide you with precise start to finish dates.
How Do We Work?
We visit your property and take required measurements. Our experienced designers will then work with you and help you incorporate the best kitchen design concept, exclusively for you.
With the help of our technical team, we will help you with designing the perfect kitchen and deliver you with exactly what you want.
We provide you with custom-made kitchen design in Kew and are committed to delivering the best quality kitchens.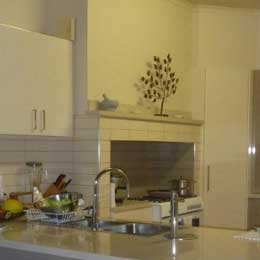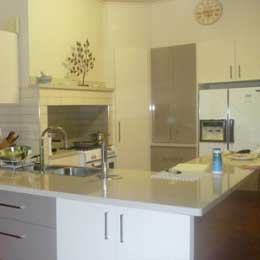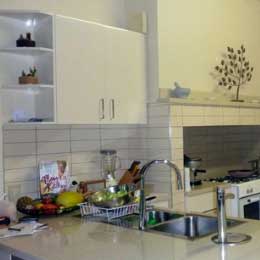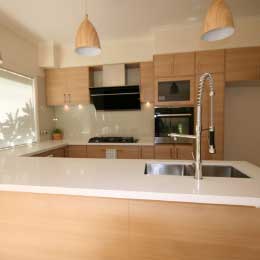 What Makes Us Different?
Creative Designs - Whether you want a small kitchen or a complete kitchen remodel, we will tailor-make the design exclusively for you. We will take all your suggestions and work with you on the minutest details to ensure you are totally satisfied with our kitchens in Kew.
Exceptional Service - We specialise in transforming your old boring kitchen into a new one that reflects the contemporary style and creative design. With our long experience, we have transformed kitchens, bathrooms across Kew, giving amazing results.
Modern Style - We strive to make kitchen renovations that are very well-designed and practical. We do not ever compromise on style and make your cooking experience easy and fun.
Talk Us Through Your Renovation Process
Call us today at 1300 851 955 and our designers and installers will talk you through all the options and help you find the perfect solution for your kitchens in Kew.
Areas we Serve - Throughout Melbourne
Our Bathroom & Kitchen Renovation services are available Melbourne wide. Here are just some of the areas we service