Bathroom Renovations Brunswick
Premium Bathroom Renovations in Brunswick
The bathroom is one of the most important rooms of the property, and one of the most heavily scrutinised areas during property inspections or sales. When it comes to bathroom designs, Brunswick residents know they want something that is functional and yet aesthetically appealing.
At Concept Bathrooms & Construction, our expert team offers you with spectacular designs that can make your dream bathroom a reality. We understand that it is a space to relax and unwind; moreover, a high-quality bathroom will add significant value to your home. That is why our team is committed to providing detailed-oriented laundry and bathroom renovations to all Brunswick clients.
OUR SYSTEMATIC APPROACH TO YOUR BATHROOM RENOVATIONS IN BRUNSWICK
Idea and Conceptualisation
We focus on helping you to design the bathroom the way you want, working with you to develop and refine the ideas and designs. Our team will only get to work once you are complete satisfied with the final design, and can be confident that is will deliver the right bathroom for your property.
Once the concept and bathroom designs in Brunswick get approved, we'll get started with the renovation itself. We will keep you updated with the renovation progress so that you have can enjoy peace of mind, knowing that your bathroom is getting revamped exactly the way you wanted.
Whether it is just a simple addition or a complete makeover, we offer laundry & bathroom renovation services that are customised to your needs. Our end-to-end renovation solutions are sure to provide you with guaranteed satisfaction.
Form major to minor bathroom renovations, Brunswick residents will find a comprehensive and competitively priced service thanks to the accredited team here at Concept Bathrooms.
You Can Count on Our Expert Renovation Team
At Concept Bathrooms & Construction, we believe that there is always a better and a cost-effective way to design and build a bathroom of your choice. With more than 25 years of industry experience, our team has the knowledge and skills necessary carry out any and all bathroom renovations, and to deliver the very best in design, style and cost.
We are a go-to name in remodelling services bathroom renovations across Brunswick, with our professional team using premium materials to provide stunning designs and functional new spaces that are built to last.
Our designs and final project outcomes will complement your taste, lifestyle and the existing style of your property. Throughout the renovation job, we provide you with the best guidance and assistance that will help you make quick work of the project.
Your Bathroom Renovation is Just a Call Away!
Though it may sound to be a complex process, you can be relaxed when our team is working on your bathroom designs in Brunswick. We will manage every aspect of the renovation process, demonstrating exactly why we are recognised as one of the most respected and trusted teams in our industry.
When residents around Melbourne's suburbs want to work with a leading team of renovators and designers 'near me' they know they simply can't look past the skill and experience of the Concept Bathrooms team.
For more information regarding our current renovation designs or to ask for a free quote, contact our team directly on 1300 851 955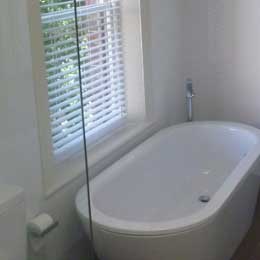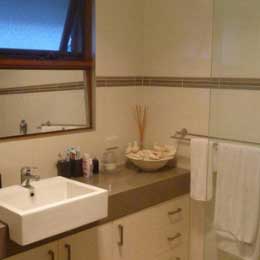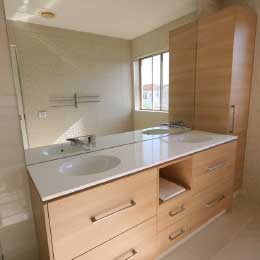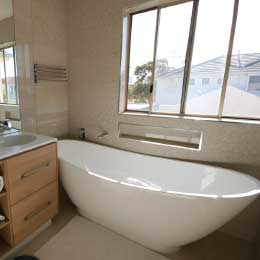 Kitchen Renovations Brunswick
Kitchen Renovation - Give Your Kitchen a Makeover with Our Kitchen Designs
We, at Concept Bathrooms & Construction, specialise in providing you with premium kitchen renovation services in Brunswick. We are here to help you with every step of your renovation, and can even help you to develop existing designs and ideas.
Our kitchen renovations in Brunswick will help you in designing your kitchen in the most cost-effective way possible. With more than 25 years of experience, we cater to build the most stylish, modern and contemporary kitchens, be it large or small. We are sought-after company known for our stunning and detailed designs as well as our quality workmanship.
About our Exclusive Kitchen Designs
At, Concept Bathrooms & Construction, we provide specialist kitchen designs across Brunswick. When you consider upgrading your kitchen, it is vital that you select the most suitable design that works best according to your needs and requirements. Our skilled craftsmen will make sure they assist you in the process and make it as easy as possible for you. We have all the knowledge required to deliver new and up-to-date kitchens in Brunswick, and right across Melbourne.
How Do We Work?
The first step is a one-on-one consultation, to discuss and outline all of your design needs.
After the initial meeting, we will show you some samples and drafts of a renovated kitchen to make your decision-making task easier.
We will then draft a free and competitive quote, then if everything looks good, our renovators will get to work!
We tailor or kitchen renovations to each Brunswick client, ensuring they are left with a gorgeous, practical and versatile new kitchen space that will suit their needs and the existing design of their property.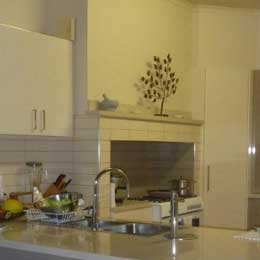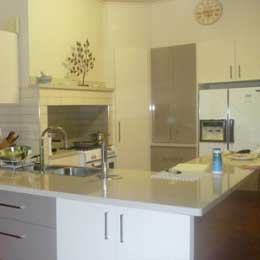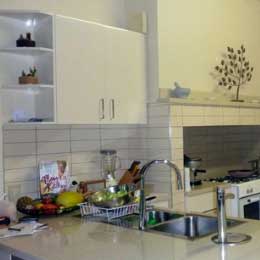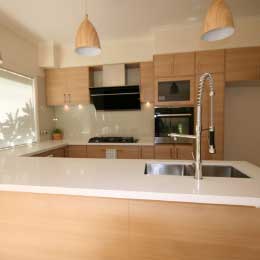 Why Choose Our Kitchens in Brunswick?
Reliable Service History - Our satisfactory customer reviews and an experience of 25 years makes Concept Bathrooms & Construction a premium kitchen renovation destination. We are proud that our existing clients believe that we are the best in the industry.
Experienced Staff - Our entire team of experts and renovators are highly trained and are the best in the business. Our staff puts customer satisfaction and project completion as their highest priority. Our team is a group of some of Australia's most experienced architects and designers, and have worked on a number of kitchens in Brunswick.
Customer Satisfaction - There is nothing more satisfying than a brand-new kitchen. Our services and products will ensure that you receive nothing but the best.
Affordable Prices - We have fantastic relationships with our suppliers, and use bulk-purchasing methods when sourcing our materials, meaning we can pass on these discounted prices and savings to our clients.
When it comes to a proven service in luxurious kitchen renovations, Brunswick residents know to trust our qualified team. We won't surprise you with hidden or unexpected fees, instead providing a hassle-free and straightforward service that delivers superior results for each and every one of our clients.
Want to Get Your Kitchen Renovated? Call Us Today!
If they want to get their kitchen renovated with a variety of premium materials and kitchen designs, Brunswick residents can call us today on 1300 851 955 and book a consultation with a member of our team.
Areas we Serve - Throughout Melbourne
Our Bathroom & Kitchen Renovation services are available Melbourne wide. Here are just some of the areas we service