Bathroom Renovations Brunswick
Premium Bathroom Renovations in Brunswick
IThe bathroom is one of the most important rooms of the property. It is one of the features that are evaluated thoroughly while assessing the quality of a home. Above all, who doesn't love to imply the innovative bathroom designs in Brunswick that is functional and yet appealing?
At Concept Bathrooms & Construction, our expert team offers you with spectacular designs that can bring you near to your dream bathroom. We understand that it is a space to relax and unwind; moreover, a high-quality bathroom will add significant value to your home. Hence, our team takes the responsibility of your laundry & bathroom renovation in Brunswick in a way that helps you achieve your desired bathroom space.
OUR SYSTEMATIC APPROACH TO YOUR BATHROOM RENOVATIONS IN BRUNSWICK
Idea and Conceptualisation
We majorly focus on helping you to design the bathroom the way you want. Hence, we first understand your ideas and check the feasibility of the same. We further work to blend those ideas with our creativity and present you a final bathroom design concept which will further be executed once you approve it.
Once the concept and bathroom designs in Brunswick get approved, we further move on to execution where actual renovation takes place. While this entire renovation work, we will keep you updated with the renovation progress so that you have a peace of mind that your bathroom is getting revamped exactly the way how you perceived it to be.
Whether it is just a simple addition or a complete makeover, we offer you with every laundry & bathroom renovation service that is customised to your needs. Our end-to-end renovation solutions are sure to provide you with guaranteed satisfaction.
You Can Count on Our Expert Renovation Team
At Concept Bathrooms & Construction, we believe that there is always a better and a cost-effective way to design and build a bathroom of your choice. With an enriched experience of over 25 years, our team has a comprehensive knowledge and skills to carry out the bathroom renovations in the best way possible – in terms of design, style and cost.
Our designs and final outcome are delivered in a way that totally complements your taste and lifestyle. Throughout the renovation job, we provide you with the best guidance and assistance that will help you renovate your space in the most beautiful way. Hence, you can be sure that with us, you will make your existing bathroom space exquisite as well as productive.
Your Bathroom Renovation is Just a Call Away!
Though it may sound to be a complex process, you can be relaxed when our team is working on your bathroom designs in Brunswick. We will take all the hassles involved during the renovation process and let you get back to your routine life by completing the renovation work at its earliest. For more information regarding our current renovation designs or to ask for a free quote, contact our team directly at 1300 851 955. We can further work and design on your renovation project.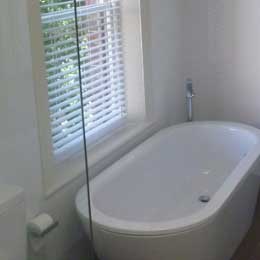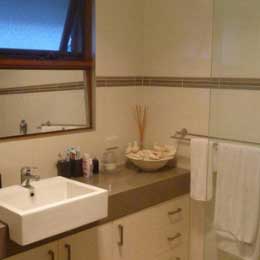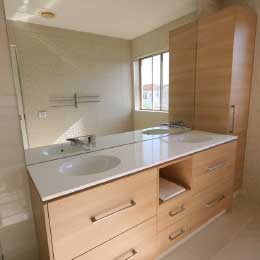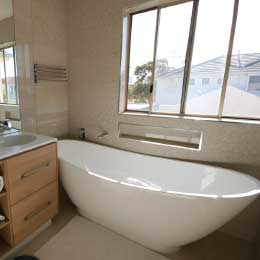 Kitchen Renovations Brunswick
Kitchen Renovation - Give Your Kitchen a Makeover with Our Kitchen Designs
We, at Concept Bathrooms & Construction, specialise in providing you with premium kitchen renovation in Brunswick. Even if you have planned already or if you are planning for a kitchen renovation, we are here to help you with every step of your renovation. Our kitchen renovation in Brunswick will help you in designing your kitchen in the most cost-effective way possible. With more than 25 years of experience, we cater to build the most stylish, modern and contemporary kitchens, be it large or small. We are a well-reputed company known for our design and quality workmanship. We make sure to provide you all the services from start to finish and deliver you a 100 % satisfactory output.
About our Exclusive Kitchen Designs
At, Concept Bathrooms & Construction, we provide specialist kitchen design in Brunswick. When you consider upgrading your kitchen, it is vital that you select the most suitable design that works best according to your needs and requirements. Our skilled craftsmen will make sure they assist you in the process and make it as easy as possible for you. We have all the knowledge required to deliver you new and up-to-date kitchens in Brunswick.
How Do We Work?
The first and foremost step that you must follow is consulting. Consult one of our kitchen renovators and discuss all your needs.
After the initial meeting, we will check your kitchen and work out your needs. We will show you some samples and drafts of a renovated kitchen to make your decision-making task easier.
We will then provide you with a free quote and here onwards, if you feel we are the right choice for you, we will sign you up and start with your kitchen renovation in Brunswick.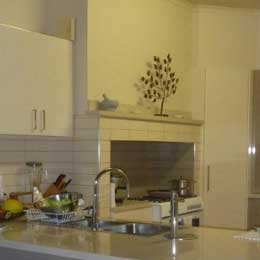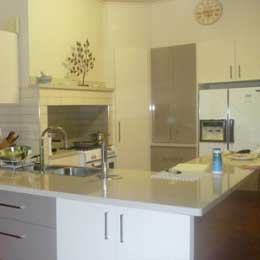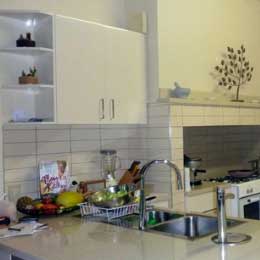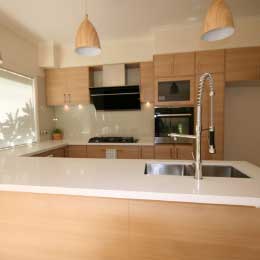 Why Choose Our Kitchens in Brunswick?
Reliable Service History - Our satisfactory customer reviews and an experience of 25 years makes Concept Bathrooms & Construction a premium kitchen renovation destination. We are proud that our existing clients believe that we are the best in the industry.
Experienced Staff - Our entire team of experts and renovators are highly trained and are the best in the business. Our staff puts customer satisfaction and project completion as their highest priority. Our team is a group of some of Australia's most experienced architects and designers for kitchens in Brunswick.
Customer Satisfaction - There is nothing more satisfying than a new brand renovated kitchen. Our services and products will ensure that you receive nothing but the best.
Affordable Prices - Due to our great supplier relationships and bulk-purchasing method, we are able to pass on these discounted prices to our customers. We have renovated a huge range of kitchens and have still remained to avail very competitive prices in the marketplace.
Want to Get Your Kitchen Renovated? Call Us Today!
If you want to get your kitchen renovated with a variety of kitchen designs in Brunswick, call us today at 1300 851 955 and our expert consultants will meet you and discuss all your requirements.
Areas we Serve - Throughout Melbourne
Our Bathroom & Kitchen Renovation services are available Melbourne wide. Here are just some of the areas we service