Bathroom Renovations Fitzroy
Leading Provider of bathroom renovations in Fitzroy
Are you looking to transform your dream bathroom into reality? We, at Concept Bathrooms & Construction, are here to help you. We will take away all your stress and make sure that you get a satisfying bathroom renovation and design service in Fitzroy. We have worked with every type of bathroom renovation project from small to big. Having years of experience in this industry, we strive to provide you with the exceptional bathroom designs and ideas. Also, we pride ourselves on our ability to work with your bathroom renovation vision and convert them into reality.
Why Should You Choose Our Bathroom Renovation Service?
Enhance the appearance of your bathroom
Raise your property's resale value
Prevent the growth of mildew and Mould
Bathroom flooring won't crack or chip
Wide selection of bathroom designs
Fulfil your needs with a customised service
Our Bathroom Renovation Process
Renovating a bathroom is the great way to provide your home with a fresh new look. Our carefully designed stages of the renovation process will help you to achieve the satisfactory bathroom renovations in Fitzroy. It includes:-
Initial consultation
Free design and quote
Bathroom elements selection
Acceptance of contract
Thorough inspection and preparation
Demolition and rebuild
Quality control and final cleaning
Whether you want to freshen up your existing bathroom or completely renovate your bathroom into brand new, our team of tradesmen are here to help you every step of the way throughout our bathroom renovation process.
Delivering the Outstanding Bathroom Designs in Fitzroy
Selection of perfect bathroom designs is a very important step in your bathroom renovation project. This way you can transform your bathroom into a place where you can sit back and relax. Our bathroom designs are created to accommodate a range of bathroom elements, including fixtures, accessories, fittings, tiles and paints. We combine your unique ideas with our experience to create and deliver stunning bathroom designs in Fitzroy that suits your needs and specifications. From start to finish your bathroom renovation project will be handled with expertise and care. Also, we offer bathroom renovation and design service to elderly and disabled individuals.
What Set Us Apart From Other Bathroom Renovators in Fitzroy?
Experience: Having over years of experience, we are dedicated to providing exceptional bathroom renovations in Fitzroy, leaving you satisfied.
Our tradesmen: We have experienced and skilled tradesmen, ensuring you to deliver a bathroom that not only look attractive but also designed well and efficient to use.
Competitive price: Being the renowned bathroom renovation and design provider in Fitzroy, we will ensure you to complete your renovation project within your budget and time. We deliver excellent bathroom renovations at a competitive price.
Quality service:We take pride in offering quality custom bathroom renovations and designs. Our whole renovation process from concept to completion is fully managed to ensure you the quality outcome.
Contact us
If you are looking for ultimate bathroom designs in Fitzroy, then Concept Bathrooms & Construction is your definite destination. We provide you excellent bathroom renovations and designs according to your requirements. Call us at 1300 851 955 and create the luxurious bathroom of your choice.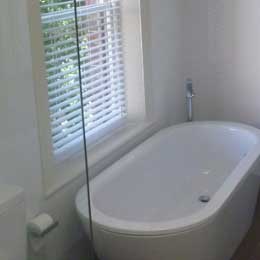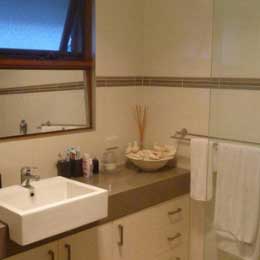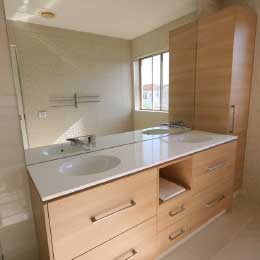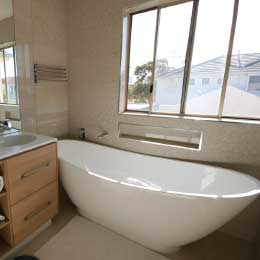 Kitchen Renovations Fitzroy
Kitchens That Add Value to Your Home
A kitchen renovation is a major investment in any abode. Kitchens are the heart of any home and no other room has the same level of usage as your kitchen. As the kitchen is the core of any home, it is essential that your kitchen in Fitzroy is not only highly functional but also beautiful and spacious. At Concept Bathrooms & Construction, we have over 25 years of experience helping people build beautiful kitchens in Fitzroy. Our kitchens are the perfect blend of style, functionality, quality and craftsmanship. We understand kitchen renovations are a major undertaking and thus strive to make the entire renovation as stress-free as possible. Over years, we have built a strong reputation in providing quality kitchen renovation in Fitzroy. From initial consultation to appliance installation, we'll guide you through the entire renovation process.
Custom-Made Kitchens To Suit Your Needs
The kitchen is the core of any abode and thus should reflect your lifestyle and traits. Custom made kitchens not only allows you to be flexible with the design but it also suits your particular needs. From trending features to advanced appliances, you can add anything you want in your kitchen. Concept Bathrooms & Construction team will work closely with you to build a kitchen that suits your individual needs. Our designers will advise you on product selection and provide you with the options that suit your needs and budget. Our designers will layout a unique kitchen design with 3D plans and drawings that will bring your project to life, so you'll know exactly what to expect from this kitchen renovation. Once the design is finalised and the products are selected, our team will take the appropriate measures and start building your dream kitchen. Our tradespeople will efficiently install all the cabinets and furniture with utmost precision and professionalism.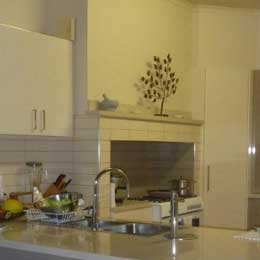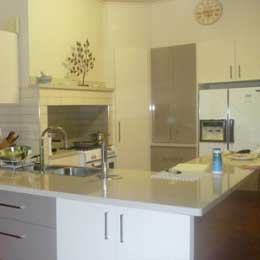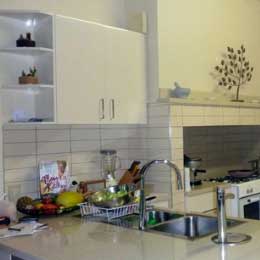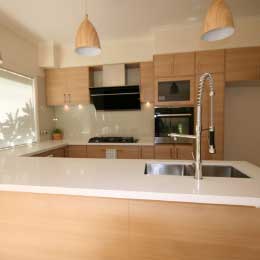 Experienced Kitchen Renovators at Your Service
Our highly skilled and experienced team has been continuously assisting Fitzroy residents in getting the kitchen of their dreams. Regardless, whether you are seeking an expert assistance for the unique kitchen design in Fitzroy or need help with a small kitchen renovation, our team has you covered. Our designers can recommend you on the best possible kitchen designs for your Fitzroy home, regardless of the style you are contemplating. From initial consultation to final delivery, we strive to offer our clients with ergonomic, custom designed and trendy kitchen renovation solutions which are aesthetically pleasing. Some of the benefits of choosing Concept Bathrooms & Construction include:
More than 25 years of experience
Free quote & consultation
Custom kitchen designs to suit your home & budget
Personalised service
Excellent workmanship and quality results
A team of highly experienced and qualified tradespeople
Book A Free Design Consultation Today
We are committed to providing our clients with the best kitchen design in Fitzroy at the most affordable price. Are you looking for a kitchen renovation? Call us at 1300 851 955 for a free consultation or for an obligation free price quote.
Areas we Serve - Throughout Melbourne
Our Bathroom & Kitchen Renovation services are available Melbourne wide. Here are just some of the areas we service