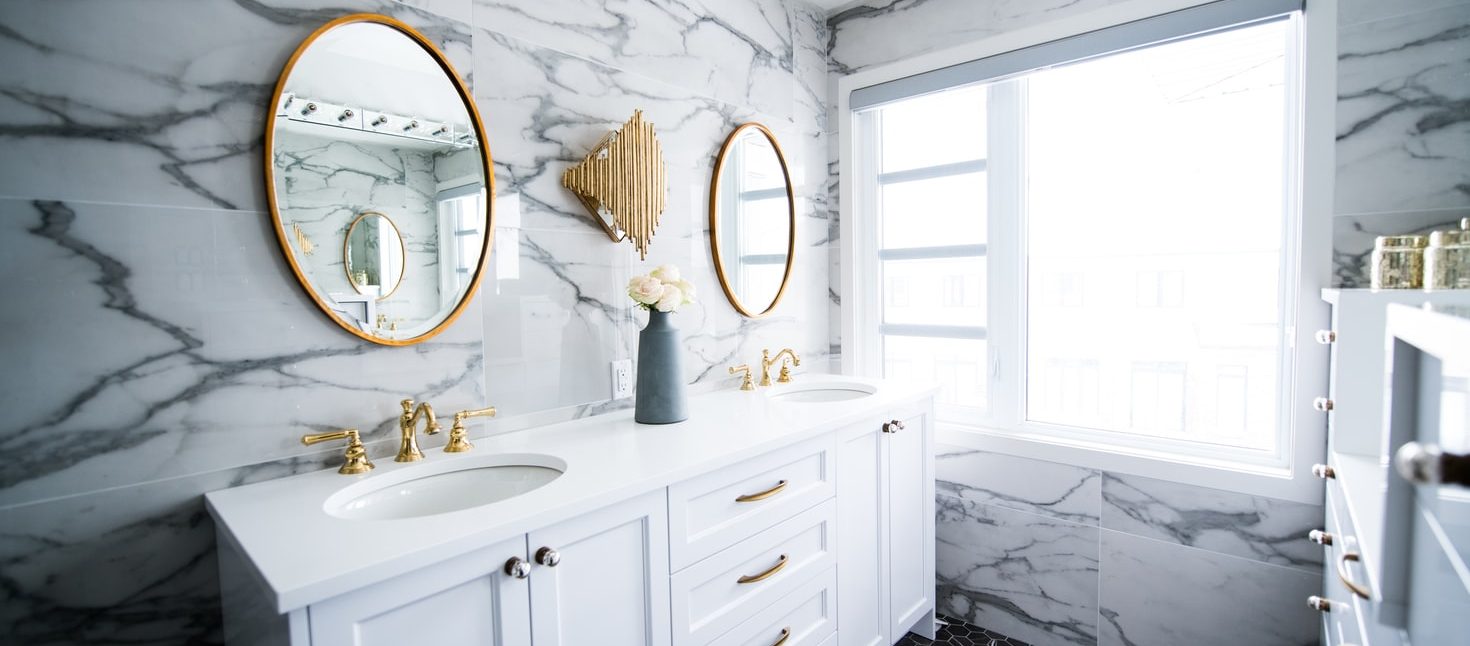 Custom Bathroom Designs
Concept Bathrooms & Construction provides complete custom bathroom remodelling services, combined with our superior industry expertise and professional customer service, to provide the best luxury bathroom renovations available.
Our professional team are sought-after for bathroom makeovers and renovations across Melbourne, providing premium services and solutions to transform any aging bathroom.
Best Custom Bathroom Renovations in Melbourne
The bathroom can be the most important room in the house and is one of the main things that people look for when assessing the quality of your home. A luxury bathroom can be a major factor when deciding to sell or rent as well.
Unfortunately, most bathrooms are likely to show signs of age and degradation over time. Beautiful ceramic installations can become dull and chipped. Polished metal fixtures can lose their shine over the years. Mirrors can become so grimy and water stained that they no longer reflect well enough to be useful.
Thanks to our tailored services in bathroom makeovers, Melbourne residents can find the perfect solution to transform their old bathroom into a statement of modern style and functional design.
Our skilled team delivers stunning and lasting results on every job we take on, making the most of any available space to create a bathroom that is designed according to our clients' design specifications and needs.
Leading Luxury Bathroom Designers
Perhaps you are very careful though, and your home has been well cared for? While some people prefer the classic look of their original bathroom, there are a lot of elegant modern designs that it can be hard to look past. Updating the design of your bathroom can create a significant difference in the feel of your home.
With a custom bathroom renovation, Melbourne property owners will be able to finally have the bathroom of their dreams, and make outdated designs, grimy surfaces and unappealing colour schemes a thing of the past.
Appearances aren't the only thing that separate a good bathroom from a professional designed and manufactured one. A bathroom should make our daily care routines a simple and straightforward process, with no out of place elements or faulty components getting in the way.
Customising the design and look of your bathroom can be a complicated but worthy endeavour. At Concept Bathrooms, we provide a proven service that makes this decision all the simpler.
Whether it's a small update to the decor or a complete overhaul of your space, we want to make sure that your bathroom's transformation is completed and personalised to your exact specifications.
When they're thinking about investing in a professional and personalised bathroom makeover service, Melbourne residents know that they can trust the skill and experience of our accredited team.
Bathroom Remodelling Process
Above all else, your renovation must be up to the standards that you want for your home. Our team of experienced designers and tradesmen will be with you every step of the way through our comprehensive process:
Step 1:Private consultation

Before any work is done, we want you to be sure that we are the right business for you. We offer a free private consultation where you can meet face to face with a Concept Bathrooms & Construction representative to express any thoughts or concerns. This meeting can take place in your home so that we can get a first-hand view of your home arrangement, or at our location in Preston.
Step 2:Free design and quote

After a design has been worked out that's right for you and your bathroom, we will give you an exact quote. This process will give you an idea of the cost of your renovation, as well as a rough diagram of your bathroom design.
We understand that this is a decision that takes a lot of time and thought. Once you receive your quote there will be ample time to consider the offer.
Step 3:Bathroom elements selection

Our designs are created to accommodate a range of bathroom elements such as fixtures, fittings, accessories, tiles, and paints. Take some time to research and look through our selection to find the items that will make your bathroom perfect.
If you would rather avoid the difficulty of choosing, you also have the option to accept the elements that we have included with our initial design and quote.
Step 4:Acceptance of contract

Once all of the elements of the renovation have been decided, we will give you a final quote. This will include the number calculated in the initial quote, as well as any changes to the cost from the selected elements.
Once you are happy with this final quote, we will start a contract and make it official. The contract will include the quotation for all of your selected elements of the design as well as the work necessary to complete your renovation. The contract will also include details concerning the expected length of the job.
Now the work can begin.
Step 5:Inspection & Preparation

First, our tradesmen will come out and assess your current bathroom, this is the work site. This step will identify any specific details or issues that will affect the work on the renovation, as well as those not found if the site has been seen previously in a private consultation.
Next, our team will prepare you, your family, and your home for the renovation process.
Step 6:Demolition and Pipe reworking

Once everything is out of the way our tradesmen will begin the demolition process. This is contingent on the amount of work that needs to be done but generally involves removing bathroom fixtures and taking out tiles.
After the bathroom has been stripped back to a simple state the pipes will be reworked and relocated to accommodate the new layout. Our plumbers will come in and make sure that everything is flowing when the design is finalised.
Step 7:Plastering, painting and Tiling

Next, our tradesmen will come back and apply the new face of your renovation. This will a base layer of plastering to reinforce the walls, then your chosen paint colour.
Once the walls have fully dried off we will place the floors of your new bathroom. Your selected tiles will be sealed with grout and caulking to create a perfectly flat surface with no gaps or uneven edges.
Your renovation should be taking shape now.
Step 8:Adding Fittings, fixtures, and Personal inspection

All other elements included in your renovation will be installed and applied according to the exact specifications of the design.
With the work largely all done, we will invite you to the site to make sure that there are is nothing left unfinished or incorrectly done. If there is nothing that you can see, then we can move onto the final stage.
Step 9:Finalisation and Cleaning

Our team will come in one last time to clean the room and finalise the renovation. The room should now be turned from a work site into your new bathroom, and ready for you and your family to enjoy.
Renovating your bathroom can be a long and difficult experience, but our process can make it easier. If you are interested in what we have to offer, please contact us or visit our showroom at 141 High Street, Preston.
Concept Bathrooms will help you select the right shade and pattern of bathroomware for your specific bathroom application. Consult with us for further information on designing and creating complete custom and luxurious bathrooms of all styles. Concept Bathrooms also provides a variety of services including tile installation services as well as laundry room installations and renovations.