Kitchen Renovations, Design and Installation Services
Looking for professional kitchen renovators in Melbourne? Concept Bathrooms offers high-quality kitchen renovation services including kitchen installations and kitchen remodelling across Melbourne, with a focus on balancing professional workmanship with unbeatable customer support.
With over 25 years of experience building stylish, modern & traditional kitchens Melbourne-wide, we cater for any budget and accept all jobs, large and small. We construct well-designed, well-built and made-to-measure custom kitchens at very friendly prices. Contact us today for kitchen design services in Melbourne.
We utilise our combined expertise and professional customer service to provide you with the best outcome for your renovation experience. We look carefully for every available option to redesign your kitchen and also provide you with all the latest trends and advice on any what-to, how-to & not-to. Thanks to our proven kitchen remodelling services, Melbourne residents can enjoy all the benefits of a space that is designed, manufactured and built to work exclusively for them and their property.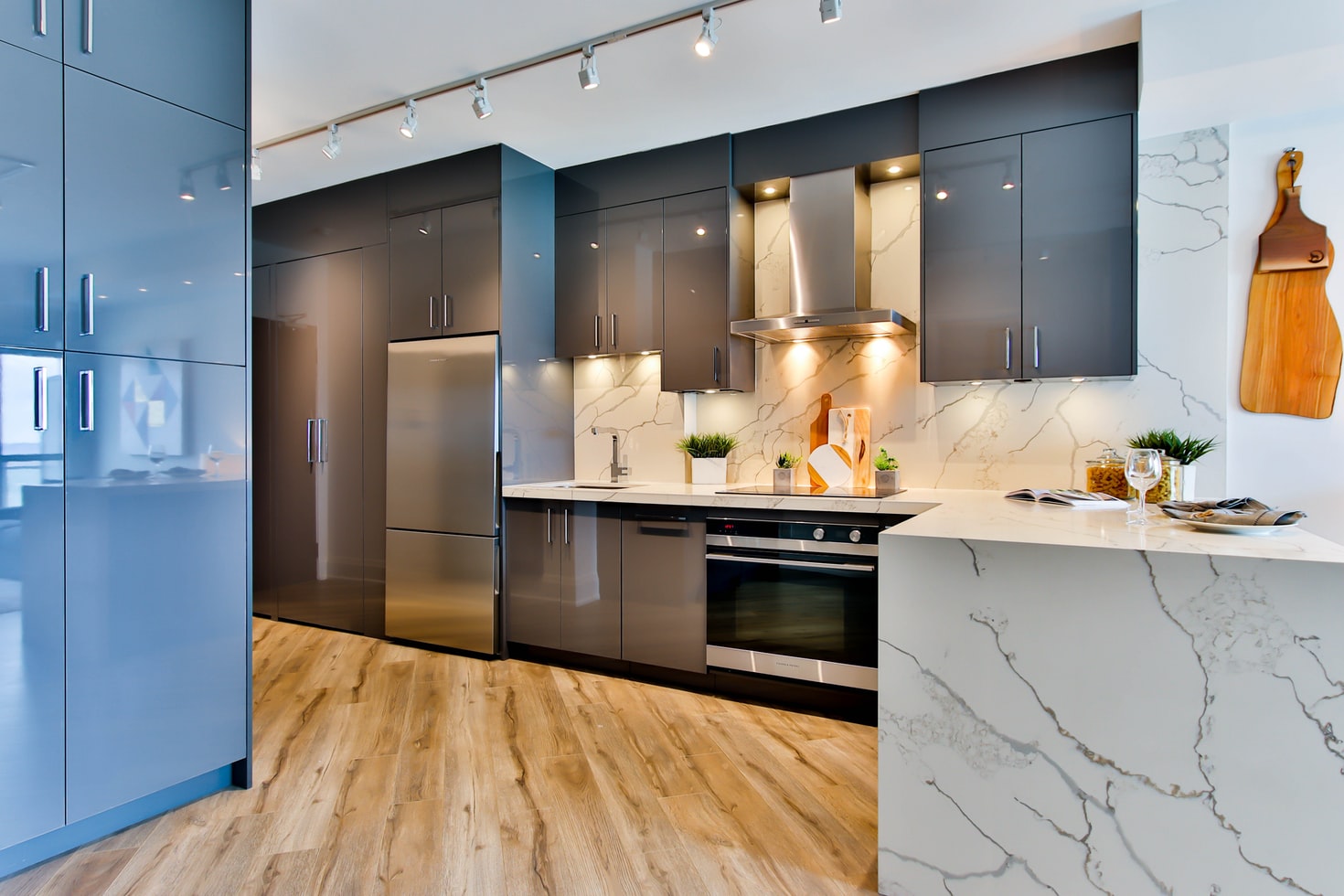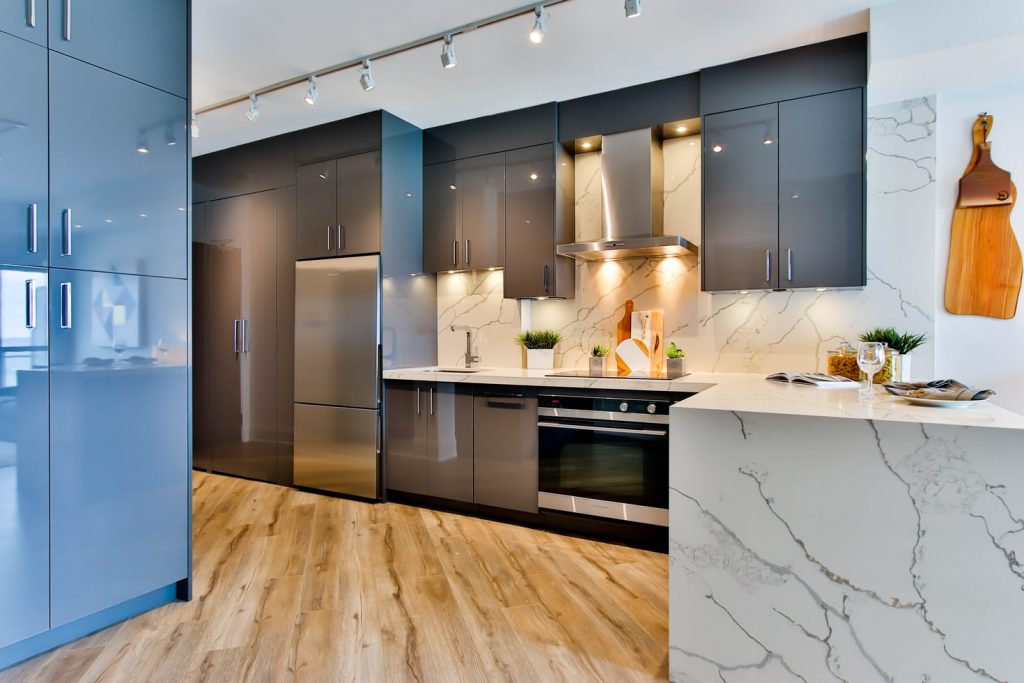 Modern Kitchen Designer
At Concept Bathrooms, we help clients remodelling older kitchens into modern and smart kitchens while allowing them to mix and match colours and textures to find that perfect look for the new space.
What is it about the current kitchen design that you aren't happy with? Are you after more room for your family? What kinds of appliances do you need space for?
When it comes to their kitchen makeover, Melbourne residents can work closely with our experienced and professional team, helping us to better understand exactly how they want the space to be used, laid out and designed. The end result will be a kitchen that is the perfect blend of modern style and functional design.
Custom Kitchen Renovations in Melbourne
We consider every little bit, including what is your regular style of cooking, with design options to suit those who enjoy grilling, frying or baking.
At Concept Bathrooms, we will help you select the right kitchen supplies for your custom design kitchen. We supply products from luxury kitchenware brands such as CLARK and ABEY. Consult with us for further information on designing and creating complete custom and luxurious kitchen designs of all styles.
When they're thinking of investing in a superior kitchen makeover service, Melbourne residents look to the very best in the business. They look to the team at Concept Bathrooms. Call today for all service enquiries.
Kitchen Remodelling Process
What is the process looks like for the luxury renovation of a kitchen? Well, there are a few critical decisions you have to make before we start the process.
Matching Kitchen Layout to the rest of your home
The layout of your kitchen should match the rest of your home. You should also give some thoughts on how much space you ideally want for your kitchen? Appliances, family size, and cooking style- all matter in the design process.
Aesthetically Pleasing & Intelligently Designed Modern Kitchens
A new kitchen doesn't always mean a complete, ground-up renovation. Our team can always tailor a few elements to transform your current kitchen into a new, modern and more versatile space.
The three main styles of a kitchen:
Classic Kitchens
Classic kitchen designs are memory-evoking, all-time favourites. Families across Melbourne have always adored these age-old style kitchens.
Contemporary Style Kitchen
Big, open and airy spaces, high gloss cabinets with stone benchtops featuring glass & glossing and modern appliances. Bar typesetting goes very well with contemporary décor to add that final touch and bring the whole room together.
CountryS Style Kitchens
A mix of archaic and modern design, a country style kitchen is characterised by sophisticated doors, corbels, decorative columns, embellishments and lavish glass inserts just to name a few of their stunning features. If you are someone who likes to decorate the kitchen as much as your living room, this could be the perfect style for you.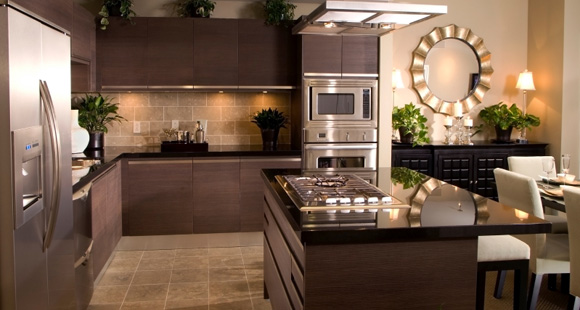 Made to Order Kitchen Cabinets and Wardrobes
Kitchen cabinet design and layout play a significant role in the final look and presentation of the room. Tailored, modern cabinets only take up a small amount of space in your kitchen, giving the space a clean and elegant appearance. You can choose either a work triangle for smaller kitchens or larger workstation cabinets for more spacious or open-plan kitchen areas.
Book Free face to face Consultation
Our expert consultants will meet with you for a face-to-face consultation on the concept design of the kitchen. For layout and design ideas, visit our store or request a brochure, to look at some of our inspiring modern kitchen designs. We can also look out for Pinterest, magazines, Youtube videos, or any other preferred media to see what you like. Be sure to browse our other services such as wall and floor tiling in addition to custom bathroom renovations and laundry room renovations.