Bathroom Renovations Reservoir
Bathroom Renovations and Design Experts in Reservoir
If you feel that your bathroom is too small and wants to add more space, than renovating your bathroom with the help of professionals is the ultimate option. We, at Concept Bathrooms & Construction, are the experts in providing excellent bathroom renovation service in Reservoir.
With years of experience in this industry, we pride ourselves on professionalism, hard-work and delivering satisfactory high-end finish to every renovation project. Our complete custom bathroom remodelling service in Reservoir will allow you to easily create the bathroom space that provides you with the feeling of relaxation.
Benefits of Remodeling Your Bathroom with Us
Improves or correct faulty bathroom fixtures
A Chance to add modern bathroom accessories
Enhances your home's appearance
Boost your relaxation level
Improve your overall health
If you want more storage space and additional safety features, then we are here to help you with the best bathroom renovations in Reservoir. Also, we provide renovation and design services to elderly and disabled individuals according to their requirements.
Our Process For A Beautiful Bathroom
At Concept Bathrooms & Construction, we are your one-stop solution providing the stylish bathroom within your budget. Our entire custom bathroom remodelling process contains the following steps:
Step 1: Consultation process
Step 2: Providing free design and quote
Step 3: Selection of bathroom fixtures
Step 4: Acceptance of contract
Step 5: Thorough inspection and preparation
Step 6: Demolition and pipe reworking
Step 7: Plastering to reinforce the walls
Step 8: Adding essential fixtures and fittings
Step 9:Final inspection and cleaning Our team of qualified and skilled tradesmen will be with you every step of the way throughout our process ensuring high-level of satisfaction.
Exceptional Designs and Ideas for Your Bathroom Renovations in Reservoir
Looking for some inspiration when it comes to designing your bathroom? Our experienced bathroom designers will help you to create a functional and smart bathroom that provides you complete peace of mind. Our bathroom designs in Reservoir are created to accommodate the range of bathroom elements, including fittings, accessories, fixtures, tiles and paints. We have a lot of bathroom designs that help to provide a classic or trendy look to your bathroom. Also, our team of bathroom designers will deliver an exceptional bathroom renovation space, keeping in mind your specifications and needs.
Why Choose Us?
Experience Our team has extensive experience in providing quality bathroom renovations in Reservoir. From initial consultation, selection of bathroom items to final renovation work and cleaning, we cover all. Therefore, our bathroom renovation and design service reflect the commitment to professionalism.
Customer Satisfaction We are committed to our goal of offering complete customer satisfaction. Through years of experience, we have been providing efficient bathroom renovations that will stand the test of time. Also, we ensure you with a complete satisfaction with all aspects of the bathroom renovation project.
Affordable Price The bathroom renovation is affordable with Concept Bathrooms & Construction when you are planning to invest for long-term. We strive to build trust and confidence with our customers by providing precise and detailed quotes.
Ready To Renovate Your Bathroom?
If you want to enhance the beauty and functionality of your bathroom, then choose our bathroom renovations in Reservoir. We are here to help you with the selection of perfect bathroom designs. Contact us at 1300 851 955 and transform your ordinary bathroom into a luxurious bathroom.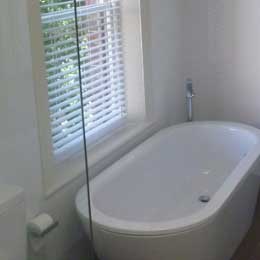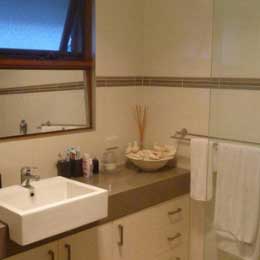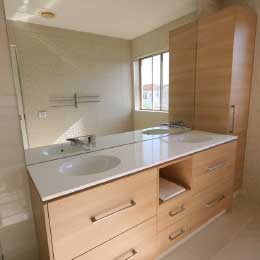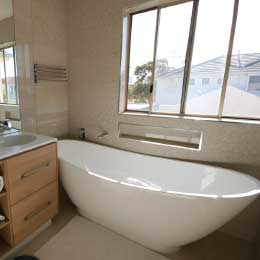 Kitchen Renovations Reservoir
Turn Your Vision into Reality with Our Proven Kitchen Design in Reservoir
The kitchen forms the hub of the home. Current kitchen designs are not only more stylish than before but also offers maximum functionality and space utilisation. If you're the homeowner in Reservoir, whose kitchen lacks functionality or the cabinets need an upgrade, Concept Bathrooms & Construction can help! We provide competent kitchen renovation Reservoir service that includes designing, planning, construction and installation. From layout, flooring, cabinets to lighting and appliances, no detail is overlooked. Whether you're looking for custom kitchen cabinets, new storage solutions or a complete kitchen renovation, the expert renovators at Concept Bathrooms & Construction will collaborate with you to get the best fit for your kitchen in Reservoir. Our experienced designers and skilled tradesman will make your dream kitchen a reality. We take great pride in what we do and are thus highly dedicated to providing with the kitchen renovation service that is completed on time, within budget and with superior craftsmanship.
A Standard of Excellence in Kitchen Renovation in Reservoir
At Concept Bathrooms & Construction, we strive hard to make your dream a reality. Our commitment to excellence sets us apart in the industry. We will work collaboratively with you to ensure that the job gets done right. We ensure to give you personalised attention to the better understanding of your needs. We'll work with you through every step of renovation process to make sure that you receive excellent workmanship and guaranteed work satisfaction.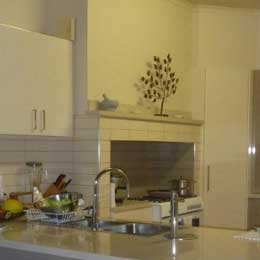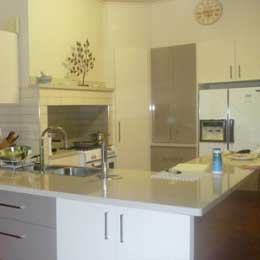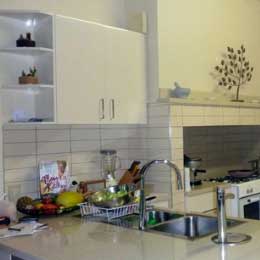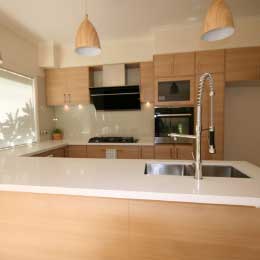 With a team of highly experienced kitchen renovators and good quality products, we have all that it takes to get the renovation done, no matter how small or big the job is. Our team will take time to sit down with you and understand what you are exactly looking for and lay out a kitchen design that perfectly suits your need and budget. Additionally, our highly trained and skilled installers work with utmost precision to ensure that the end results exceed your expectations.
Why Renovate Kitchens in Reservoir With Us?
We are a proud member of the Master Builders Association of Victoria and Plumbing Industry Association.
We proud on being a trusted choice for over 25 years.
We are dedicated to providing professional renovation service where honesty and reliability are key.
We only use quality materials that will stand the test of time.
Customer satisfaction is our main priority.
No hidden surprises. We provide no-obligation kitchen design estimation before commencing any work.
We provide affordable renovations without compromising on the quality of the service.
Start Your Kitchen Renovation Reservoir Project With Us Today!
When you hire us, you are selecting quality service that can provide you elegant, modern and functional kitchens in Reservoir. Get in touch with us today for an obligation free price quote and get started on your kitchen renovation project in Reservoir. You can reach us at 1300 851 955
Areas we Serve - Throughout Melbourne
Our Bathroom & Kitchen Renovation services are available Melbourne wide. Here are just some of the areas we service