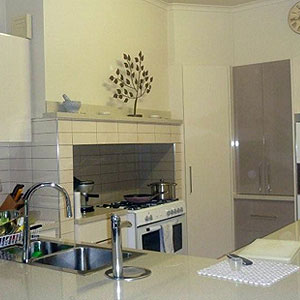 European kitchen designs create a functional kitchen with minimalistic features. With these designs, you will not waste precious space with excess ornamentation yet you still receive a spacious and attractive kitchen that fits your needs. Kitchens of European design include natural materials such as stone and wood, manmade materials, various colour combinations, the latest in cooking equipment, and functional layouts.
Natural and Manmade Materials Provide Ambiance
Both natural and manmade materials can provide a special ambiance to a European kitchen. While some experts only lean towards manmade materials such as plastic, glass, or metal, others prefer to mix in natural stone and wood elements to provide a bit of an organic feeling to the room. The glory of this style of kitchen is that it can handle this wide variety of materials without losing its unique characteristics.
Enhance the Kitchen with Your Favourite Colours
Even though European is minimalistic in nature, this does not mean that you cannot use your favourite colours to decorate your kitchen. Yellow, red, orange, burgundy, wine, cream, and shades of blue are all acceptable for cabinets and walls along with wood tones for cabinetry. Just select which colour scheme appeals to you and complements the rest of your decor elements.
State-of-the-Art Cooking Equipment
European kitchen designs often include the latest cooking equipment such as stoves, dishwashers, sinks, faucets, and more. Two examples of this are convection stove tops and commercial stoves depending on your cooking preferences.

Create a Functional Layout That Fits Your Usage
Depending on the size of your kitchen, add as many functional features as possible. Include an eating area with either the use of a bar and stools or table and chairs, for instance. Maybe you have room for a work island in the middle of the kitchen. Another example of a functional feature is a pantry to store dry and canned goods along with spices and supplies necessary for baking.
Keep to Minimalistic Decor Elements
Add only minimalistic decor items to your kitchen if you must enhance its appearance further with such elements as a potted plant, and a clock or a picture on the wall. Just remember that you do not want to lose valuable usable space to the decor.
Explore if European kitchen designs are right for your kitchen renovation by contacting us here at Concept Bathrooms & Construction. We are expert renovation specialists, and we will guide you through the process of transforming your dysfunctional kitchen into a highly functional and attractive one. We provide a range of other services including bathroom renovation, laundry renovation, and tiles installation.