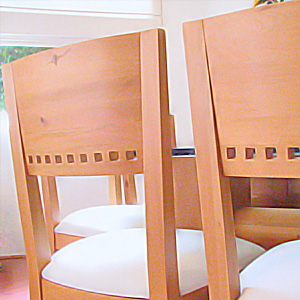 The Europeans invented the outdoor dining experience a long time ago, but you can easily replicate it today by installing your own alfresco area at your home. With the right plan, you can lounge, cook, eat and even keep warm on chilly nights outdoors in this area. An alfresco space extends your house into your yard to provide you additional space to entertain family and friends. Concept Bathrooms & Construction will provide quality elements and structures to create the ideal alfresco setup at your house.
Decide on the Location
First, you must decide on the location of your alfresco space. It can be an area attached to the house, or it can be out in the middle of your yard if you so desire it. To select the right spot, consider how much sun or shade you prefer for the space, as this may determine where you will locate it.
Meet With Us to Receive a Quote
Once you decide where you prefer us to build your alfresco area at, set up a meeting with us to receive a free, written quote of the entire job. We will meet with you and discuss all ideas and preferences you may have for this project. Our experts also will collect all pertinent measurements in order to create a construction plan.
We Will Create a Plan, and You Select the Materials
Next, we will draw up a plan for your alfresco space complete with a pergola if necessary. We include custom cabinetry to house an outdoor grill, sink and even a refrigerator. The countertops that we install on the cabinetry will provide you with ample workspace for food preparation or service. We also guide you through selecting which materials and finishes you prefer us to include in your alfresco project. Through this, you will be able to personalise every aspect of your project.
Our Experts Will Perform All Construction Duties
Once we draw up the plans, and you select the materials and finishes, we set to work constructing your alfresco haven. Whether we build cabinetry, walls, a pergola or other features for you, all the elements will contain expert workmanship, so they will last for years.
We Will Add Finishing Touches
We will help you with all the final additions, including outdoor furniture selections. If you desire a fire pit as part of your alfresco setup, we can bring that idea to fruition. Our experts ensure that all your outdoor elements will stand up through weather exposure. With our help, you can even add a European flair to your project.
When you decide to add an alfresco area at your house, call on Concept Bathrooms & Construction for quality plans, materials and workmanship at prices within your budget. You also can rely on us for construction services on bathrooms, kitchens and home extensions in addition to alfresco spaces. Our company guarantees satisfaction. We provide a range of services including kitchen renovation, bathroom renovation, laundry renovation, and tiles installation.