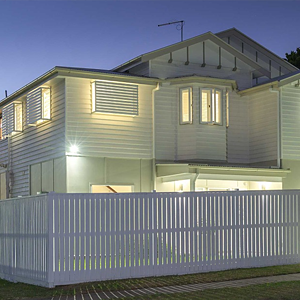 A home extension project is a major undertaking for any homeowner. If a professional builds it right, it increases the value and functionality of the house. On the other hand, when a professional or amateur builds it poorly, it can devalue the property and become useless to the homeowner with all its negative issues. We offer a list of do's and don'ts to refer to when you plan an extension project at your house.
1. Do learn about local regulations governing home extensions. Your local authorities might dictate through various codes the height, width and other specifications that you must achieve to bring your extension into code.
2. Do obtain a written quote instead of just an estimate before you hire a contractor. In addition, remember that a written quote will not cover issues that crop up that cannot be foreseen at the start.
3. Do know how much you actually can afford to spend on your extension. Understand the extreme that your cash flow will extend to this project since there may be some additional expenses beyond the quote that the contractor provides to you if unexpected issues occur during the project.
4. Don't hire just any contractor to build your extension. Be sure to research a contractor's background, training, experience, and services. You should hire the best contractor you can locate who offers you the most services for your investment.
5. Do hire a contractor who also offers design services. You will not require an outside architect this way. On top of this, ensure that the contractor will handle all plumbing, electrical, and cable installation during the home extension project.
6. Don't skimp on the quality of materials. When you invest in high-quality materials, your extension will last for years without the need for repairs. In comparison, if you select cheap materials that are of poor quality, you will need to spend extra in just a few years to remedy issues.
7. Don't pay a contractor the entire cost of the project upfront. You may hire the best contractor in your area, but this does not mean that you should pay the entire cost of the project before work begins. Safeguard yourself against issues, disagreements, and dishonesty by paying only small portions at a time throughout the project. By doing this, the contractor has an extra incentive to please you with his or her work.
Consider these do's and don'ts while you plan for a home extension project, and it will turn out in an ideal manner. Your additional space will last for years and increase the value of your house. We provide a range of services including kitchen renovation, bathroom renovation, laundry renovation, and tiles installation.