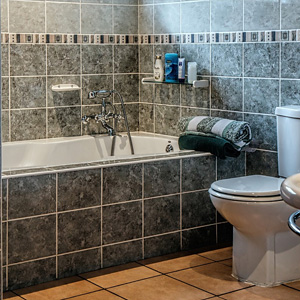 The kitchen and the bathroom are the two most renovated rooms in a house. Both rooms have intricate installations for wiring, plumbing and other features that require professional attention to ensure that they operate or look appropriately at the completion of the project. For this reason, you should consult with and hire experts for kitchen and bathroom renovations in order for them to perform your remodeling project in a quality manner. Only experts can ensure that the wiring and plumbing are according to local codes, and that they install cabinetry and other features in the appropriate way. Remodeling experts also will offer you professional design advice on layout, colours, materials and other pertinent items associated with your particular project. Read on to learn additional information about why you should only turn to the experts in renovation to redo your kitchen or bathroom.
Design Advice and Plans
An expert on bathroom and kitchen renovations will provide you with design advice on the best layouts, materials, additions, features and more on either one of these rooms. On top of advice, an expert will draw up the plans to bring your desires to fruition.
Electrical Wiring
A professional renovation company also includes certified electricians to perform all electrical wiring and repairs. The reason for this is that the electrical wiring and connections must meet certain local building codes for safety reasons. When wiring is done poorly, it increases the chances of problems and the risk of fire.

Plumbing and Fixtures

Installing or repairing the plumbing and any related fixtures requires expert knowledge to avoid major issues from occurring that may not only leave you or your water-using appliances and fixtures without water, but may lead to a major leak happening that will cause water damage to the house. Renovation professionals understand the intricacy of plumbing installations and repairs, and the best way to perform them.
Cabinetry and Other Carpentry Work
Expert carpenters create and install all necessary woodworking details, including custom cabinetry during the kitchen and bathroom renovations. They ensure that they build all the cabinetry according to your exact specifications to ensure a proper fit. The same goes for wood trim and other carpentry-related details connected with the project.
Professional Paint and Stain Jobs
Another reason to turn to the experts for your bathroom or kitchen renovation is the professional paint or stain job that you will receive. Experts know which brands of stains and paint perform the best over the years and how to apply them flawlessly to pertinent areas of your renovation.
Ensure that you receive only quality kitchen renovation and bathroom renovation and consult experts in the remodeling field. You are the one who controls whether or not you are satisfied with a remodeling project at your house. We offer other services like laundry renovation and tiles installation.