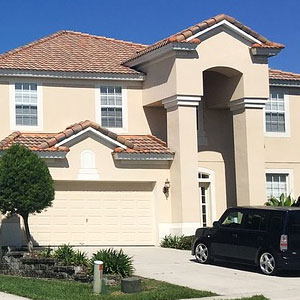 When you leave a vehicle out in the elements in between uses, the UV rays and other weather happenings can fade the paint job or even harm the body of the vehicle in serious ways, such as dents from hail. The solution for this issue is to either expand an existing garage or build a new one through a home extension project. At times, you may not have sufficient room for both of your vehicles while at other times, you might lack the presence of a garage on your property.
Garages Are Possible in All Sizes
All sizes of garages are possible, whether you need to house one vehicle or a dozen. You just require enough space on your property to construct the size of the garage that you desire, and the right plan to make it come to fruition. Of course, your budget will come into play here since a more expansive size equals a higher cost.
You Can Design a Garage to Complement Your Style of House
Match the design of your home with your garage as a home extension project. Whether your house is a modern, traditional, country, contemporary, rustic or eclectic in design, a garage is possible in a complementary style. A garage that blends well with your house's style preserves the aesthetic appeal of your property better than one of a different style.
Various Roof Styles Are Available for Garages
Roofs for garages come in flat, gabled or custom styles depending upon your needs. Which style is best for your situation, depends mainly upon the style of your house. For example, either style will work with modern, but a gabled roof is ideal for traditional.

Special Extras Maximise the Use of a Garage
If you need a garage for other uses than just storing your vehicles, there are a number of different ways to enhance one. You can add pegboards for storing tools, a workbench for constructing DIY projects, a storage area for a lawnmower and your gardening equipment, and even a chair to sit in when necessary. Overhead storage is also possible for seasonal equipment, such as kayaks, paddles, or skis.
Hire the Right Company to Design and Construct Your Garage
Contact Concept Bathrooms & Construction to design and build your garage for you. We will create this home extension project in such a way that it includes all the features that you desire in it, and with only quality workmanship and materials. Meet with our staff soon to receive a free quote for our services on this project. We have years of experience in kitchen renovation and bathroom renovation, tiles installation, and laundry renovation.