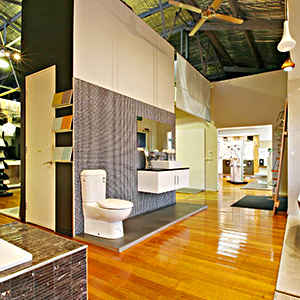 When it comes to a home renovation project, there are many aspects of the project to make decisions on before it can even begin. First, you figure out what parts of your house you wish to renovate, and then your next task is to locate the right contractor for the job. The second task will seem overwhelming if you have little or no experience with professional building contractors. Luckily, we offer some tips here to reduce the stress of this task.
1. Ask realtors, plumbers, electricians, trusted friends and coworkers, and family members who they recommend as a contractor. Referrals such as these will be invaluable, as you will form a list of possible choices from these recommendations.
2. Research the contractors and weed out the ones who do not offer a broad range of services. For instance, a reputable one will provide architectural design help along with standard construction and renovation options. No need to use a separate architect when you find it all under one roof. In addition, contractors should offer you a large assortment of products, colours, and materials for inclusion in your remodel.
3. Ask the contractor if he or she specializes in your specific renovation project. Kitchens and bathrooms have the issue of the plumbing system that is not a concern with the living or family room, so you will require a contractor who is adept at remodeling these rooms.
4. A reputable contractor should hold the right licensing according to local laws and regulations. On top of this, he or she needs to be insured to protect you in case of a mishap.
5. Does the contractor provide a free written quote of the entire project? Quality ones will offer this service in order for you to receive a clear picture of all the labour, material, and other costs that are connected with your renovation project. The figures must be accurate and not just vague estimates. Quotes also should include a payment schedule, as you NEVER pay for the entire job upfront. Any contractor who wants the total price of the job before he or she will begin the work is up to something. Run do not walk away from this contractor.
6. What type of guarantee does the contractor offer you? He or she should provide one that includes both materials and labour. You should be able to call upon the contractor to return to the renovation project if it is not to your liking once the job is complete and remedy all issues. Guarantees typically cover a certain length of time.
Always perform adequate research to locate the right contractor for your renovation. Your goal is to hire the one who will provide the most services and best quality for your renovation needs. We provide a range of services including kitchen renovation, bathroom renovation, laundry renovation, and tiles installation.