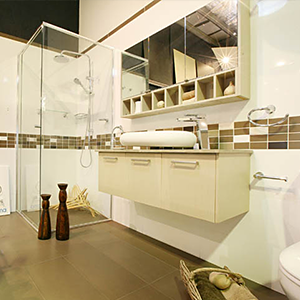 When you build a house or remodel a kitchen, the architects, contractors or designers will ask you whether you prefer a classic, traditional, modern or contemporary style. A decision about one specific style often is overwhelming, especially if you do not fully understand the characteristics of each style. We present you an ultimate guide to kitchen designs in the following information.
Classic Style
Classic kitchens often include white or cream cabinetry that is of a simple design with a minimum of detail. Shaker cabinets are typically the ones of choice, but other similar styles will also fit into this design style. You must keep the cabinetry simplistic or the overall tone of the kitchen will quickly lean towards traditional and veer away from the classic style. A classic kitchen receives its ambiance with other features such as natural countertops in white or black out of such materials as marble, granite, quartz or even soapstone. White or pale shades of tile for splashbacks are yet another feature in this style of kitchen.

Traditional Style
With traditional kitchens, the cabinetry is more ornamental in nature than in the classic kitchen style. The cabinets will feature intricate designs on the doors and trim. Often times, the cabinetry is stained to bring out the natural wood grain, but at other times white cabinets with an antiquing stain is the preference. Drawer pulls and hinges also carry through with this theme.
On top of all the above, there is no need to keep this style in neutral colours. Muted colour tones ranging from gold to taupe provide richness in a traditional kitchen. Crown moulding also adorns the upper cabinets up at the ceiling. Chairs with upholstered seats, wallpaper in fruit or other designs, stone countertops and wood flooring are some other characteristics of traditional kitchens.

Modern Style
Modern kitchens contain minimalistic cabinets with non-ornamental hardware and the designers often accentuate the horizontal lines of the materials in the cabinets. For example, all the wood grain will be horizontal instead of vertical. Flat-panel doors adorn the front of the cabinets and contain no carvings or decorative trim. Linear or tubular draw handles are ideal for this style. When outfitting a small kitchen, homeowners find that this style requires less space than traditional style does and as a result, leaves them with as much floor space as possible.

Contemporary Style
Contemporary kitchens have some of the same sleek characteristics of modern, but also include the latest trends in technology, material and decor. This style is about function and form, and not just about form as the modern style is in the kitchens. You will find energy-efficient appliances, smart cook tops and other modern conveniences in this style of kitchen. Stainless steel, neutral colours, wood panelling and tile splashbacks are yet other features this style includes with this room.
We hope this guide helps you select which kitchen renovation style suits your personality and house the best. You also can mix and match elements of the various styles to come up with your own unique style. We provide a range of services including bathroom renovation, laundry renovation, and tiles installation.