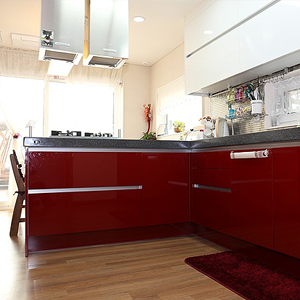 An ideal time to green up your kitchen is during a renovation project. Eco-friendly ideas for this room have come a long way in recent years. They range from cabinetry materials to the latest in lighting options. You will leave less of a carbon footprint on this planet while you conserve energy. All of this and your kitchen will still be as functional and as attractive as you need it to be for you and your family. Read additional facts about how to create an environmentally-friendly kitchen in the details here in our information.
Turn to Sustainable or Recycled Materials for the Cabinets
Use materials for your cabinets that are from sustainable forests or are recycled from previously used sources. For example, your present cabinets may just need to be refinished to update your kitchen instead of professionals building new ones. Of course, you can select from a number of local types of sustainable timber when your cabinetry requires replacing as part of the remodel. In addition, the materials in your cabinetry should emit as little formaldehyde as possible. To ensure this, search out materials with an E-zero rating. The finishes on the cabinets should be low in volatile organic compounds of VOCs. Water-based sealers and stains, and low-VOC paints are the best choice of finishes.
Energy-Saving Appliances
Update your appliances with current models that carry an Energy Star rating. These will operate efficiently without being energy hogs.
Include Green Countertops in Your Kitchen Renovation
Countertops come in a variety of materials today and certain ones are more eco-friendly than other ones are, but we suggest three of the possibilities for your consideration below:
• Reclaimed wood creates stunning countertops and comes in a variety of grain patterns
• Recycled paper provides a durable option for benchtops when it is combined with resins for this unique option
• Glass also is recyclable into countertops, and IceStone is one company that offers ones that combine recycled glass with a cement substrate
Update Light Options
Replace your outdated incandescent light bulbs and fixtures with the latest in light-emitting diodes or LEDs. While these provide effective illumination for food prep and eating, they do so by using a less energy than the incandescent options do over time. On top of this, you will not need to change out LED bulbs as often, therefore, reducing the cost of buying replacement ones over the years.
Our experts here at Concept Bathrooms & Construction can guide you further on this topic. We will provide you with highly functional, attractive and eco-friendly kitchen renovation results. We also provide other services including bathroom renovation and laundry renovation. Also, check our eco-friendly bathroom tips which suites to your eco-friendly house theme.